Professional Presentations
We are available to offer a customized presentation in any setting including schools, conferences, community centers, non-profits and more.
Supervision for LPC, LCPC and ATR


We offer individual and group supervision for counselors seeking to be a Licensed Professional Counselor (LPC), a Licensed Clinical Professional Counselor (LCPC), and those seeking Registration as an Art Therapist (ATR)

We provide office space to private practitioners who are interested in working within a supportive community of private practitioners. Office availability is based on a 1/4 time 10hr, 1/2 time 20 hr, and full time 40 hr schedule.

Presentations, workshops and individualized support are available to those starting out in private practice.


Center for Artful Intention 400 Linden Avenue Suite 3 Wilmette IL 60091

Counseling
Individual and group counseling are offered to fit the needs and goals of each individual, family or community. A combination of therapeutic techniques and approaches are offered to support you in finding success in therapy.
Workshops
Workshops are designed to use art as a way to inspire and ultimately be a catalyst for shifts in thought, approach, and interpersonal mastery.
Center for Artful Intention
Healthy ​Families
Our unique program offers the opportunity to address the whole family system. We recognize that challenges experienced by each individual have an impact on all family members. In order to address the needs of your entire family, children and parents are scheduled to work with different but communicating therapists. This collaborative method allows for a strategic and effective approach to healthy families.
Center for Artful Intention is a group practice comprised of independent Art Therapists and Licensed Clinical Professional Counselors. We offer individual and group Art Therapy, Counseling, Workshops and Supervision.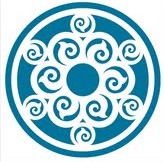 Art Therapy
Individual and group art therapy are offered. A combination of art making and counseling provide the opportunity to address challenging issues from a new perspective.